One of my favorite things to do with landscape photography is revisit the same subject many times, because the lighting and mood can be so very different. When I find a compelling subject, I will often go back multiple times and in different seasons.
But sometimes you can catch a similar transformation within only a few hours. The pictures below demonstrate how different the mood can be in just a couple hours of time. Light changes quickly, so I make sure to carry my camera with me as often as possible, because I can't count on lighting to stay the same for long or to ever recreate a moment.
This idea was strongly influenced by some of Claude Monet's later paintings.
Taking pictures of the same subject on multiple occasions is a great way to learn how timing and light affect the overall feeling of a photograph, and it is a great exercise for anyone who wants to be more expressive with their photography. Why not try it out yourself?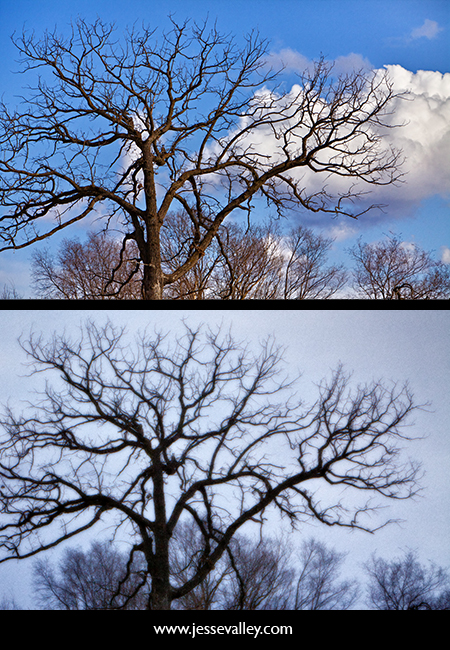 Tags: tree, Westwood Nature Center