I am excited to be running a photo booth and to be taking pet portraits at the Bark at Art opening reception, so stop out and bring your pet! (Click here to see some samples of my pet photography).
My wife Lisa designed a poster for the event of our dog Toby. Here is a quick sneak peak of Toby posing by the poster: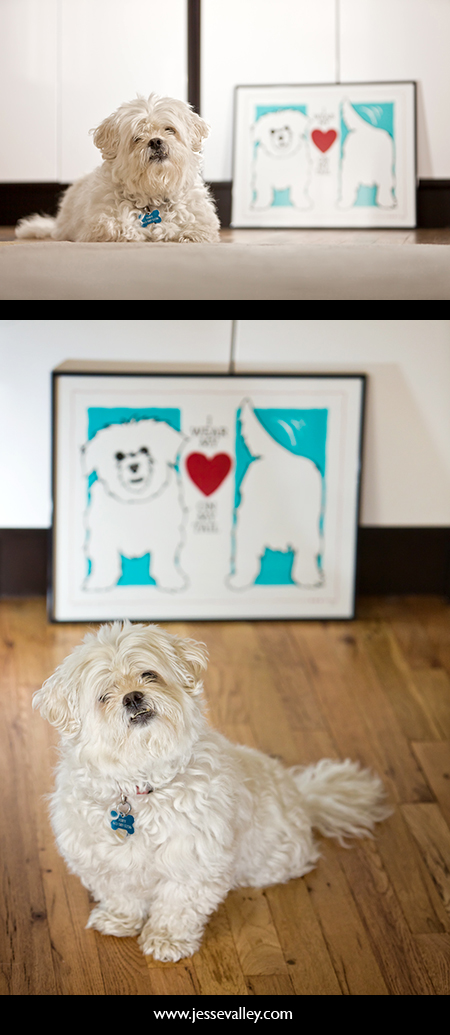 Bark at Art is a poster show benefiting The Pet Project. They are also collecting unopened bags of food and new/gently used pet supplies. It is a pet friendly event and a very good cause. You can learn more about it from the announcement below and by clicking here. If you're on Facebook, you can learn more about the event and let us know that you are coming by clicking here (and be sure to invite your friends!).
Tags: Bark at Art, Charity, Dogs, Fine Art, Pics with Your Pooch, The Pet Project