Because you're you.
You'll get amazing portraits when you choose Jesse Valley Photography (JVP) for your senior pictures. Why? Because we get to know you—your interests, personality, likes and dislikes. We custom tailor your photo shoot to match who you are by photographing you at the location of your choice (Minneapolis, St. Paul and the surrounding suburbs), wearing as many outfits as you want.
See for yourself. Jesse Valley Photography captures personalities that shine through in every portrait.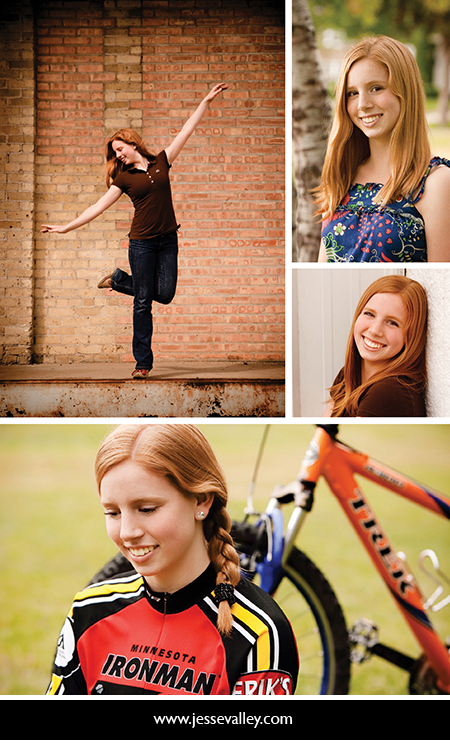 The Deals
Bottom line—you will love your portraits from Jesse Valley Photography. As an incentive to book your session, we'd like to offer you some deals:
Schedule your senior session to take place before:
· July 1, 2010 and receive a free session ($195 value)
· August 1, 2010 and save $75 on your session fee
Mention this blog post to receive 16 free wallets with your order ($45 value). Offer expires August 31, 2010.
Book your session today by calling 612.382.2867.
To learn more about our sessions and view our complete portfolio, visit www.jessevalley.com.

Tags: senior photography