I went to church and high school with Jake (he was even an usher in my wedding), and Jesse Valley Photography (JVP) photographed his Minneapolis wedding to Kelsey in 2007. Needless to say, it was very exciting to hear that they were expecting a baby!  They asked me to get some pregnancy pictures for them, so I brought my camera and lights to their house for a maternity session.

I love the portrait directly above, because it reminds me of a maternity version of American Gothic. Also, we found out that Kelsey often stood that way and used her belly as a shelf.

I love how their dog Shelby rested her head so sweetly on Kelsey's belly—it doesn't get much cuter than that. And their other dog Toby wanted in on the photo action, too.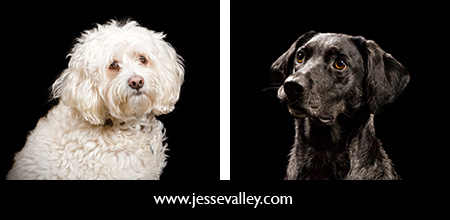 Not long after their session, and in an ironic twist, they would find out after the delivery that the bun in their oven was a boy—not a girl, like they thought! And he was named Brody. Here are some portraits from his new born session:

Congrats you guys! You have an adorable little family. Thank you for having me photograph it!